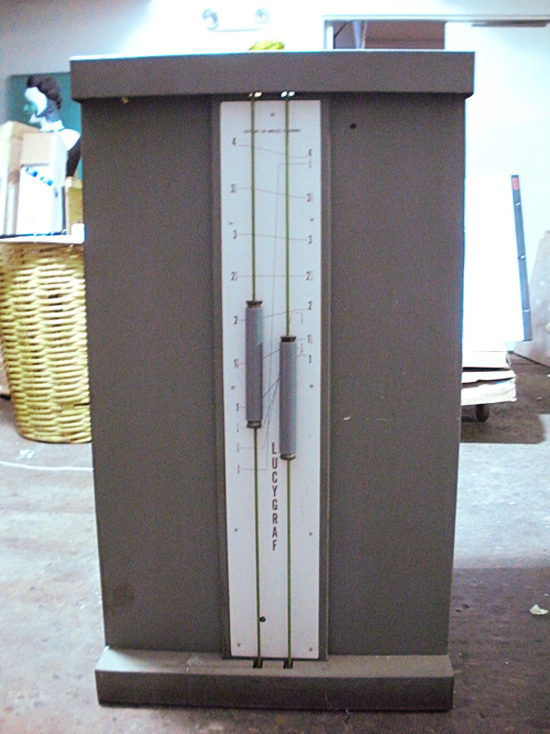 contributed by Kati Fishbein

This is known as a LUCIGRAPH. This particular machine calls itself a Lucygraf. It is an indirect-type of art projector. It allows you to enlarge and shrink images using light, a bellows, a lens and aperture. Basically, you place your image in the bellows and using the light and lens, it is projecting onto a glass top over which you place your paper and can trace the image. The enlargement is limited by the size of the glass tablet - around 22 x 23 inches.



It is fairly large, 42" x 22 1/2" x 24", but it is not that heavy - a two person lift.



This one does work, thought the plug on the cord could use replacing. The bellows move up and down freely and the aperture opens and closes well. It has a built in cooling fan that works and comes with two working 300 watt light bulbs and a clean, scratch-free glass topper.